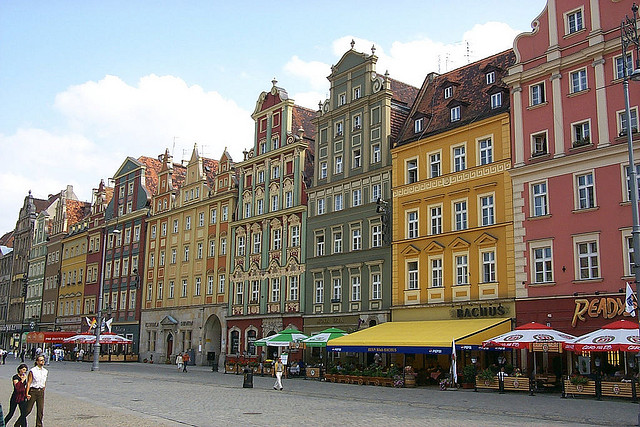 Wroclaw, By Craig Wyzik from Olympia, WA, USA (Flickr), via
Wikimedia Commons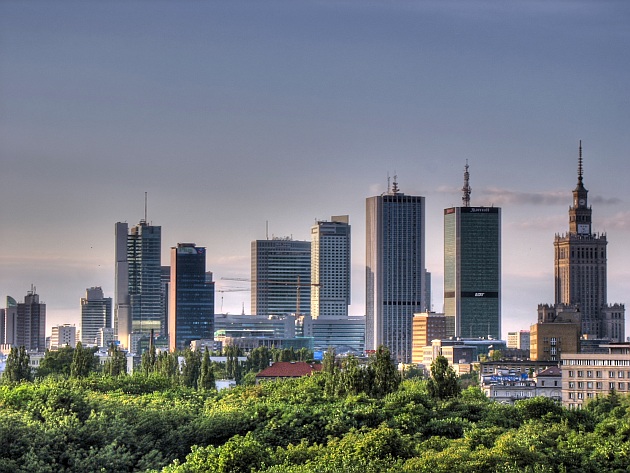 Warsaw Skyline, By DocentX (Own work)
via
Wikimedia Commons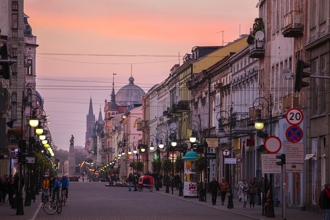 Łódź - polski Manchester / Lodz-the Polish Manchester, By the Ministry of Foreign Affairs of Poland
via Flickr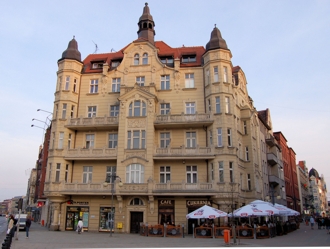 Katowice - I kamienica... / And a house...,
By Kris Duda via
Wikimedia Commons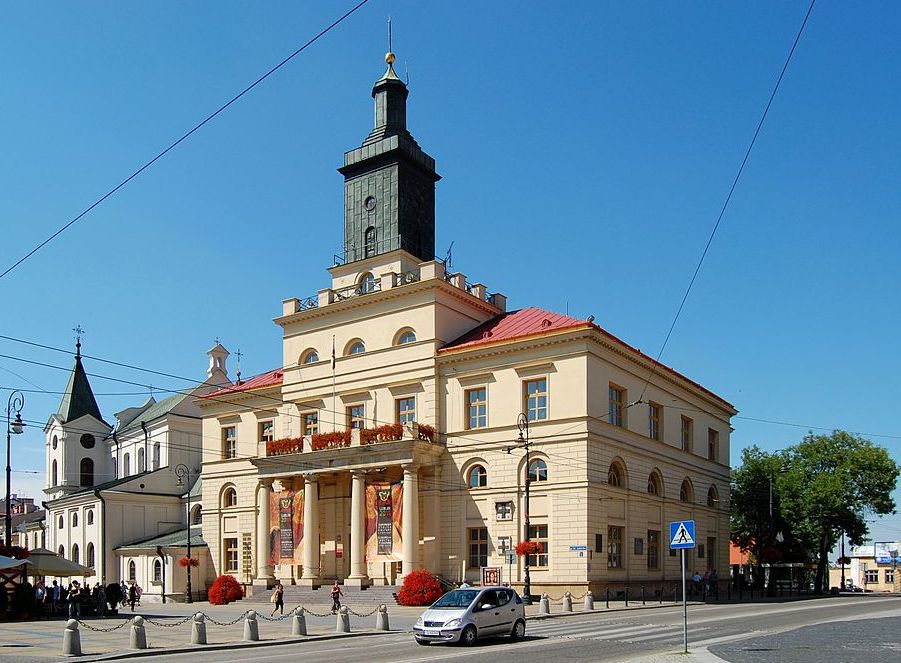 New Town Hall, Lublin, Poland By Marcin Białek via
Wikimedia Commons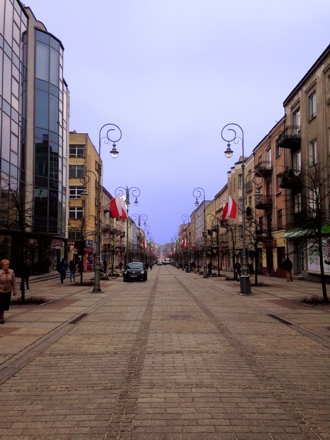 Street Scene, Kielce, Poland Photo by Aneta Makowiec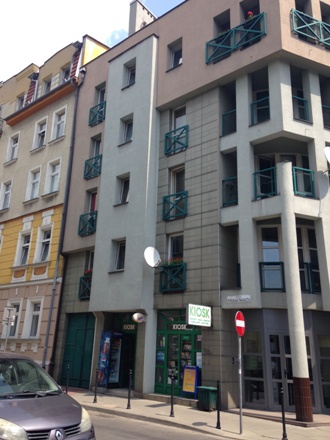 Romualda Traugutta St., Warsaw, Poland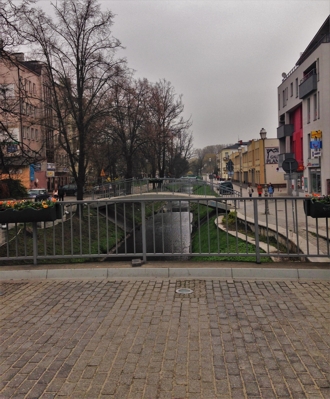 Footbridge in Kielce, Poland Photo by Aneta Makowiec
DO YOU WANT TO RECOVER YOUR PROPERTY IN POLAND?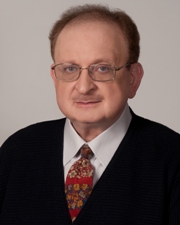 Alex Wolf, P.E., MBA
President

WE CAN RECOVER IT FOR YOU.


WHO WE ARE AND WHAT WE DO

Our firm, Alex Wolf & Associates, recovers and monetizes properties in Poland, which during the Communist era, were nationalized, expropriated or otherwise taken (confiscated) from our client's families without compensation. We work in partnership with specialized Polish attorneys. Our clients (primarily heirs of pre-war owners) reside in the USA, Canada, Israel, Australia, South America and Western Europe.



We work in partnership with specialized Polish attorneys. In sum, they represent clients before various tribunals and authorities, while our main tasks are litigation support services (including research in Poland and abroad) and some post-recovery services.

COMMON MISCONCEPTIONS HELD BY FOREIGN HEIRS

We present here some misconceptions often held by foreign heirs concerning assets expropriated in Poland in the Communist era.

To start with, many foreign heirs know that Poland does not have a general asset restitution ("re-privatization") law, but misconstrue what this means.

In practice, this means that in Poland one cannot recover properties taken by the government simply by filling out some forms — litigation in the administrative forum and /or in common courts is required.

To conserve claimants' resources, it is important to note that under present Polish law, some properties are not recoverable, such as large forests or land used to grow crops. However, real estate used by agriculture-related industries (e.g. flour-mills, distilleries) is another matter — in some cases it is recoverable.
It certainly is a big foreign misconception that in general one cannot recover any expropriated properties in Poland. In fact, recovery is often possible, with expertise, determination and pro-active detail-oriented work. See The Devil Is In The Details.

For foreign claimants, in addition to legal expertise, successful recovery requires specialized research in Poland and abroad with pro-active mindset and business acumen.

We provide all these capabilities. When required, we also monetize claims for clients — at market value and with full transparency.

Contrary to foreign misconceptions, thousands upon thousands of persons, living in Poland and abroad, have recovered title to nationalized or expropriated property in Poland.
Another foreign misconception is that a Polish passport is required to obtain restitution. In reality, this is not required, though it may facilitate access to certain privacy-protected documents. Actually, Poland allows multiple citizenships, and persons born of Polish parents may legally assert that they are Polish citizens, irrespective of whether they have a Polish passport.
A key foreign misconception is the belief that the biggest and most complex effort in restitution matters goes to the restitution itself. To the contrary, experience shows that — for foreign claimants — the biggest (and most complex) part of the restitution effort are succession proceedings and related proceedings, such as proceedings to declare pre-war owners, and some of their immediate heirs, as deceased.

Succession proceedings are laborious when they involve inheritance through 3 or 4 generations (direct and lateral), and when the immediate or subsequent heirs have lived in several countries since they left Poland, especially if the spelling of names has changed.

Succession judgments determine who, and in what proportion, inherits the estates of given devisors. Reversing a nationalization without succession proceedings — even were it possible — would only put the assets back into the ownership of the long deceased original devisors. This by itself would put no money into the pockets of current claimants.

But there is more. Notably, a defense to restitution claims in Poland, used over and over, is that the claimant did not establish that he is the successor of pre-war owners either altogether or in a clear and certain proportion.
In all such matters, the devil is in details. See our Efforts Required webpage, particularly the section The Devil Is In The Details.

In teamwork with selected Polish attorneys, we have experience and expertise in all relevant areas, including also the securing of evidence in various countries.


OUR COMPENSATION


We charge expenses (specialized research fees in Poland and abroad, translations, land surveyor services, court costs, etc.) at documented cost. We are flexible in fee arrangements.

We like to benefit from a successful recovery for our clients. In all cases, we charge some contingent (results-based) fees, but the fee percentage can vary greatly, depending on the specific arrangements made.

Our fee structure ranges from mainly hourly fees (with caps / limits for specific tasks) plus a small contingent fee due on monetization, to very limited fixed fee payments plus a primarily contingent fee.

Our total fees are much higher when most of our compensation is contingent on final results and therefore deferred for many years.

We offer primarily contingent fee arrangements only to clients who have substantial claims and good prospects for recovery, and who are highly motivated.



Under all arrangements,

our fees are tied to reaching milestones

. There are no surprises, our contracts explicate all fees and expenses involved.



Barring special complications, today we budget about 5 — 6 years for us to recover and monetize a property in Poland (including to conduct complex succession proceedings). It should be noted that efficient execution of recovery projects requires coordinated teamwork and comprises many skills beyond the essential legal skills.

Recovery efforts by law firms, which do not have the full set of required skills, can take 2 or 3 times as long, and sometimes fail.

Our team, including specialized attorneys and litigation support staff (Alex Wolf in particular), has special expertise in all relevant areas.


A WORD OF GENERAL ADVICE TO FOREIGN CLAIMANTS

Claimants should keep in mind that in some cases legal deadlines compel rapid action. Such is the case with properties nowadays being announced by the City of Warsaw. See Warsaw Properties URGENTLY Looking for Heirs – Under the New Law

It helps to prove lineage and identity in Poland and to advance claims in Poland, when the claimants' last wills (and powers of attorney they may issue to family members), include:
Correct Polish spelling of their names, and of names of their parents and other legal predecessors who lived in Poland,
Relevant dates and places of births and marriages in Poland and elsewhere,
Mention, at least in general terms, the inheritance in Poland, and empower the executors or plenipotentiaries to take all legal steps necessary to recover these assets.
Many foreign lawyers and civil notaries are unaware of inheritance rights, which persons with Polish roots may have in Poland, and of importance of such declarations.

In some cases, when the living heirs are elderly, it makes sense for them to transfer their inheritance rights in Poland to the next generation — if the latter is motivated to recover relevant assets.

We can help clients to prepare documents mentioned above



We start each case with a free in-depth review of the client's information and documents

. To facilitate such review, at the outset we e-mail the client our signed

Confirmation of Confidentiality

, which only we sign (the client does not), and which confirms that we shall hold client's information in trust for him.

We know from experience that, if the client does not have exact property addresses in Poland, generally, we can obtain them. Therefore, typically, the main thrust of our initial review goes to analyzing the proof of inheritance and the share of inheritance — through family tree and birth, marriage and death certificates and (when available) last wills.

We pay attention to changes in spelling of names outside of Poland, because to secure succession in Poland such changes must be convincingly explained and documented.

From such review of the client's information and documents, we may conclude that the project is not feasible. It is only when we conclude that the client's expropriated family assets are substantial and there is real potential to recover them, that we recommend a

comprehensive and milestone-based plan of action

(and a contract) towards actual recovery. Such plans of action are detailed in our contracts with clients.



PLAN OF ACTION

Action plans presented in this section apply to most situations, but not to those with special short legal deadlines, such as those related to Warsaw properties now being announced by the City of Warsaw. See Warsaw Properties Urgently Looking for Heirs – Under the New Law.

In the usual situations, we execute these action plans in two phases.



During Phase 1 (Research and Preparation)

, we document clients' ancestry in a way that is legally accepted in Poland. This is needed to gain access to certain Polish records, which are protected by privacy laws.

Afterwards we perform property research, further research of vital statistics and other family documents

and a detailed legal analysis of prospects for recovery

, together with an estimate of recoverable value.

We go on to Phase 2 only when all of these results are favorable.



During Phase 2 (Proceedings and Monetization)

we perform all actions required for actual recovery. We secure the balance of documents and commence legal proceedings in Polish courts and administrative tribunals (collectively

"Polish Courts"

). After successful completion of these proceedings, if required, we monetize clients' recovered rights: we either help clients to sell their recovered assets (rights), or obtain compensation for them — all with full transparency.

In most cases, both succession proceedings and recovery proceedings are required. In addition, proceedings to declare persons as deceased are required concerning every legal predecessor of clients, who died without a death certificate having been issued (e.g. disappeared in wartime or the Holocaust). Such persons are only presumed deceased. Without a court's declaration that they have passed away, succession proceedings cannot be completed.

We receive many inquiries. Except in simple cases, we agree to work for primarily contingent fees only on sizeable claims, and only if our attorneys find that the prospects for recovery are strong, and the client is motivated (acts diligently).



IS IT WORTH THE EFFORT?

Always depending on the value of actual properties, in general, recovery efforts are increasingly worthwhile because property values have risen significantly in Poland. Since 1999, Poland is a member of NATO, and joined the European Union (EU) in 2005. The Polish economy is the 6th largest in EU and one of the fastest growing in Europe, while until 2016, Poland's public finances were conservatively managed.

In 2013, the World Bank published a research paper

"Poland's New Golden Age, Shifting from Europe's Periphery to Its Center"

. Four years later, the political outlook is less optimistic, while the economic outlook remains strong. In fact, in March 2017, the World Bank published another research paper "Lessons from Poland, Insights from Poland: A sustainable and Inclusive Transition to High-Income Status". The foregoing reports aptly describe what has been happening to the value of real estate in Poland.

For many years, Poland is an attractive target for foreign investors, particularly in real estate. Polish properties are already valuable and they keep appreciating in value.



WHO WE ARE

We are a small American company, formed in 2003 under Delaware laws, and headed by Alex Wolf, P.E., MBA. We specialize in two areas: Turnarounds of small to medium size businesses, and Recovery and Monetization of nationalized and expropriated property in Poland (in partnership with specialized Polish attorneys). Although distinct, our two business lines are in fact complementary. References are available.

The president of our firm, Alex Wolf was born and raised in Poland. Fluent in English, Polish and German, he also has working knowledge of French and some Russian. These language skills are very useful to the recovery of property in Poland. Old Polish property and ancestry-related documents are partly in Polish and partly in Russian or German, the languages of the former Partitions of Poland. Also, our clients generally live outside Poland and need to prove their ancestry and identity to a large degree via documents issued in languages other than Polish.

We have working relationships with specialized researches in several countries, including Poland, Germany and Sweden.

By arrangement with select Polish attorneys we have partnered with, we provide specialized litigation support services in relation to foreign clients, such as interviewing them in foreign languages, the review of their foreign and Polish and documents, property research and diverse archival research in Poland and abroad, verification of translations, securing additional foreign and Polish documents (official and private), monetizing of clients' recovered rights (assets) and other related functions. The specialized Polish attorneys we partner with represent clients before various tribunals and authorities in Poland.

We act independently of national and international Polish and Jewish organizations, which for decades have been seeking financial compensation for confiscated private property from the Polish government without success. They work for (or hope for) an overall administrative settlement with Poland, from which such compensation would come to perhaps hundreds of thousands of dispossessed owners and heirs.

The government of Poland, however, is no rush to reach such overall settlement. It knows that the dispossessed, first generation claimants, are already gone or elderly, and that their children are no longer young. It also knows that the Polish statutes of limitations run in its favor. See 2019 above.

As mentioned, we believe that the only path by which heirs to assets located in Poland may presently obtain restitution, is that they themselves take the required legal steps.



, for which we initially had great hopes. In fact, until 2014 Project HEART had significant financial support from the Israeli government but this project was quietly suspended in 2014. For several years prior to this, Project HEART was soliciting and receiving claims from Holocaust survivors or their heirs. In March 2016 we learned, via an e-mail from the Ministry for Social Equality of Israel (in response to our inquiry), that Project HEART has abandoned efforts to directly obtain compensation for claimants. This also includes claimants who filed claims with Project HEART.

In light of this, we now see no realistic hope that claimants, who for any reason are not able to obtain restitution directly in Poland, will ever receive even a partial compensation through Project HEART.

Notably, for many years after the fall of Communism in 1989, the Polish government repeatedly stated that when it pays compensation, it will be only up to 20% of the value and on instalments over many years.

To the best of our knowledge even this low-ball offer is no longer available.



We believe that at present, the claimants' only option is to proceed individually for recovery in Poland — as do the 80% or 90% of claimants, who live in Poland. They do not count on any organization to recover their inheritance for them — they act themselves.

When claimants recover assets working with us, whenever feasible, they recover in rem (i.e. actual property). After recovery, we help them monetize these rights at fair market value, either via a sales of the property or by securing compensation for them, also at fair market value. We seek compensation when recovery

in rem

is not possible, e.g. when a third party erected a building on the claimants empty lot.

Footnotes
(

1):

Generally, there are no death certificates for persons who died in the Holocaust or were soldiers missing in action on the Eastern Front in WW2. When inheritance is claimed from such persons, we obtain judgments in Poland declaring such persons as deceased.





(2):

Foreign last wills are accepted in Poland — if valid in the country where issued, and if authenticated and officially translated.





(3):

See

http://en.wikipedia.org/wiki/Economy_of_Poland

(opens new window)





(4):

World Bank, Marcin Piątkowski, "

Poland's New Golden Age, Shifting from Europe's Periphery to Its Center

",

(opens new window)

.

In June 2014, The Economist ran a feature article about "

Poland's Second Golden Age

"

(opens new window). World Bank, "Lessons from Poland, Insights from Poland: A sustainable and Inclusive Transition to High-Income Status" (opens new window).



(5):

Follow link to

Property Values in Poland



(6):

Poland has returned most of the communal properties confiscated under Communism, such as that of the Roman Catholic Church and property of many pre-war Jewish organizations. We work towards recovery of

privately owned

land and buildings.



(7):

Follow link



(8):

On March 23, 2016, in response to our inquiry addressed to Project HEART we received an e-mail from the Ministry for Social Equality in Israel, which reads "Please notice that the HEART project hasn't been discontinued. Nonetheless beware that it does not settle individual claims for compensation due to loss of property. The project's aim is to exert pressure on governments in target countries to pass the necessary legislation. In this respect any compensation will have to be allotted by the respective government, and is thus dependent on the goodwill and cooperation of the Hungarian government." A subsequent email says that this also applies to Poland.

(17) The actual date in 1989 when Communism ended in Poland is subject of some dispute. Some interpretations place it as early as June 1989.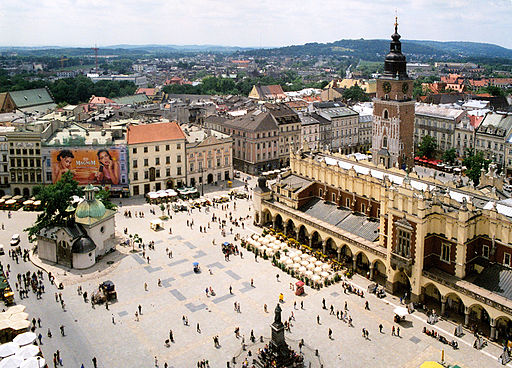 Krakow Market, By Pko (Own work), via
Wikimedia Commons